Why choose Assurancia Groupe Tardif?
Assurancia Groupe Tardif is a firm dedicated to damage insurance, which has been supporting and advising our clients for more than 70 years.
With a team of 135 brokers in 8 branches, we offer tailored solutions:
We work with reputable insurers to guarantee you the best possible coverage.
12th largest brokerage firm in Quebec, the values of Assurancia Groupe Tardif are innovation, achievement, and respect.

Why choose an Assurancia Groupe Tardif broker?
At Assurancia Groupe Tardif, your insurance broker listens to you and offers you fast and personalized service.
He searches for the insurance that best suits your needs at the best value for money.
In the event of a claim, he accompanies you so that you can take advantage of all the coverage offered by your contract.
The broker is the direct link between you and the insurer.
At Assurancia Groupe Tardif, all our brokers make your satisfaction a priority.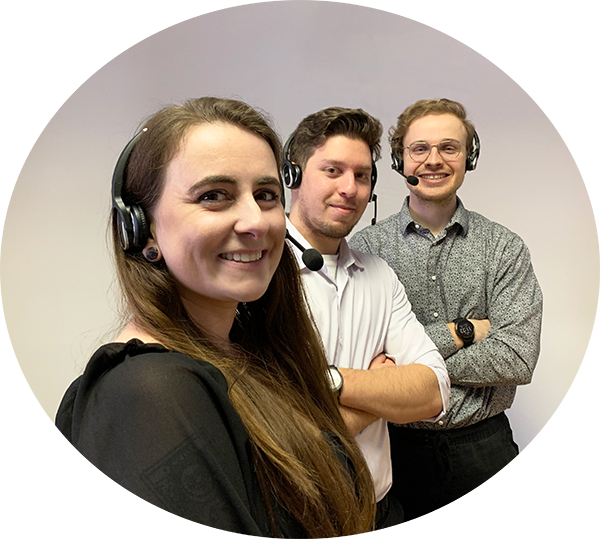 Choose the communication channel of your choice
With our virtual assistant, submit your quote or chat directly with a broker.
Call 1 866 666 9424 from 8:30 am to 8 pm Monday through Friday and 8:30 am to 4:30 pm Saturday.
Book an appointment at the nearest branch directly online.
I have been a client of Assurancia Groupe Tardif for 15 years and I've always been satisfied
with their service and their staff, who I've found to be exceptionally kind and
helpful. I recommend this company to anyone who is looking for personalized
service. From a satisfied customer!

Nathalie Huard
Satisfied Customer
As a new client, I've just experienced the best customer service ever! I heartily recommend.

Sébastien Lemieux
Satisfied Customer
Great service! Assurancia Group Tardif has competent staff, I recommend them.

Dominic De Carufel
Satisfied Customer