Would you like to meet with a broker in person at one of our branches? If so, you can use our online booking tool. Reserve a spot in just a few clicks and receive a reminder the day before your appointment.
Why choose
Assurancia Groupe Tardif

?
We make life simple
For your coverage and claims resolution, Assurancia Groupe Tardif deals with well-established and forward-thinking partners. Our brokers offer a wide range of products and personalized offers, customized to meet your specific and evolving needs. Why do it the hard way when you can get expert advice?
You can count on us
Assurancia Groupe Tardif's brokers are attentive to their clients' needs. Exceeding, innovation and respect are at the heart of our values. Experience the difference as we advise you in choosing the right products for your individual needs or as we accompany you in your claims resolution.
Intact Insurance clients, discover online services
An easy, secure, on-demand access to your Intact Insurance policy documents, billing statements and claims information, anytime, anywhere and from any device.
Experience insurance at your fingertips!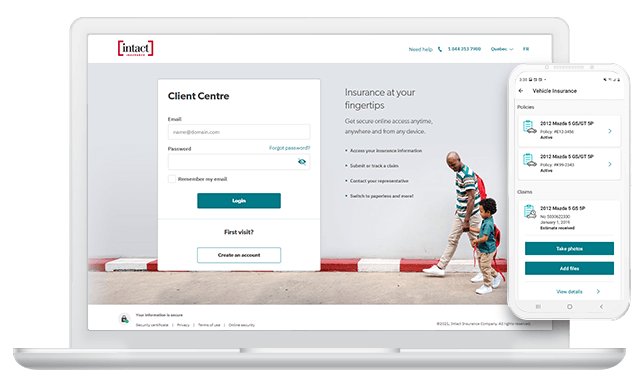 Your Assurancia Groupe Tardif's broker experience includes:
Advice from an easy to reach and devoted professional

Analysis of your needs while taking the time to discuss them
Expert product recommendations adapted to your needs

An ally to help you through the claims process
I have been a client of Assurancia Groupe Tardif for 15 years and I've always been satisfied
with their service and their staff, who I've found to be exceptionally kind and
helpful. I recommend this company to anyone who is looking for personalized
service. From a satisfied customer!

Nathalie Huard
Satisfied Customer
As a new client, I've just experienced the best customer service ever! I heartily recommend.

Sébastien Lemieux
Satisfied Customer
Great service! Assurancia Group Tardif has competent staff, I recommend them.

Dominic De Carufel
Satisfied Customer