A wide range of features…
Whether you are looking to protect your home, your property, or things that are important to you, you will benefit from our wide range of features.
Protecting your property is important to us. Our brokers offer you coverage adapted to your home and property needs. Your broker will assist you through any claim and will provide advice to help guide you.
Good Record Protection for 5 years - one claim forgiven!
Bundle your car and home insurance and get a discount.
Member of the FADOQ? We offer discounts and essential protection.
Essential supplementary products
According to your circumstances, our supplementary insurance products can make all the difference.
You shop online and use passwords on websites? You would like to know more about identity theft protection?
You work from home without insurance coverage?
You have a cherished bicycle, jewelry, or other object you want protected?
You're looking for water damage or flood protection?
You are the owner of a high-value home, cottage or rental property?
If you've answered yes to one of these questions, call your Assurancia Groupe Tardif's broker today! Your broker will advise you and answer any questions you may have.
Are you having difficulty insuring your home or apartment?
Trust us, Assurancia Groupe Tardif specializes in second chance insurance and has a team dedicated to finding solutions for you!
You deserve a second chance! The following are examples of situations for which Assurancia Groupe Tardif can assist you in finding coverage for your property:
Criminal record or legal proceedings
Rental insurance for commercial building

Interrupted insurance contract

Employment related issues

Dwelling in a congested sector
Difficult financial circumstances, including discharged bankruptcy

Owner or employee of a licensed beverage establishment (bar, pub, tavern, nightclub, discotheque, etc.)
Stay safe and secure at home with S.O.S Identity ®
With Intact Insurance's extended home coverages, enjoy additional protection for your new reality. Add identity theft coverage and cyber protection to your home insurance policy, and stay safe when you work from home.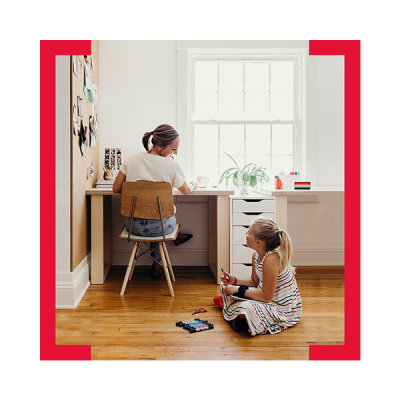 Home Insurance
A quote tailored just for you
How it works?
1

Complete the online form.

2

Get a personalized quote.

3

Finalize your contract with one of our brokers.