The Intact Insurance App provides you with a secure and easy on-demand access from any device.
Enjoy all the features of Client Centre with the Intact Insurance App.
Rest assured! With the Intact Insurance App, you'll have access to your insurance documents anytime, anywhere.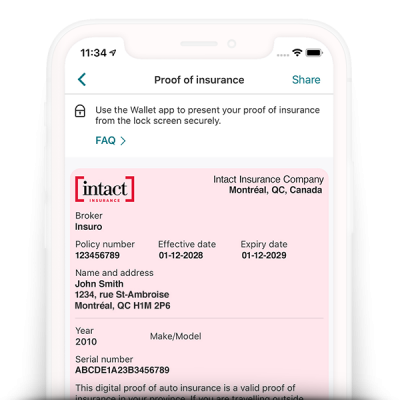 Stop looking in the compartment! Benefit from secure access to your proof of insurance (pink slip) at all times.
Submit a claim online in just a few clicks and document the incident with the app integrated photo tool.
You can connect with your broker directly from the app to discuss your policy or ask questions.