Custom insurance for your investments!
Do you own an upscale home on the edge of a magnificent lake or in a dream neighbourhood? Have you tastefully remodelled and decorated your home with things like artworks, or a wine cellar that's the envy of your guests? If that sounds anything like you, please give us a few moments of your time to introduce an insurance product specifically designed for your kind of prestige residence and lifestyle.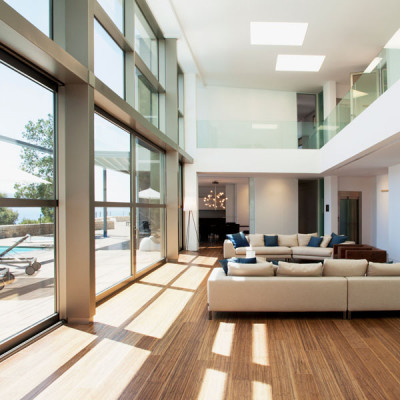 Special features of high-value home insurance
This type of insurance is different from the usual home insurance because it offers more protection for the home itself, as well as broader civil liability coverage and much higher compensation in the event of total or partial loss, including the full cost of a complete rebuild.
Is this kind of insurance right for you?
If your residence is worth over $1 million and you also own luxury or exceptional items like jewelry, art collections, antique furniture and so on that are worth more than $200,000, this kind of insurance would be a perfect fit.
It will give you peace of mind by protecting your most valuable possessions with personalized warranties. It will also allow you to maintain your standard of living in the wake of unfortunate events like water or other damage.
Why high-value insurance?
High-value insurance offers the following benefits:
a thorough professional appraisal of your property's replacement value at the insurer's expense.

higher additional living expenses in the event of a disaster ‒ even unlimited in certain cases.

higher insurance limits for certain categories of valuables (jewelry, wine cellar, bicycles, etc.) and for civil liability.
an unequalled compensation experience in the event of any damage or loss;.

a team of specially-assigned brokers in our offices.

VIP treatment as part of a privileged client-broker relationship.
A valued relationship with your broker
High-value insurance also comes with a close and supportive relationship with your broker. This specialized professional can personalize and tailor the insurance protection you need, determine the right amount of coverage, and offer you a competitively-priced contract.
Clear and open communication is important to us. We aim to fully understand your wishes and needs in a respectful, discreet and professional atmosphere. In a nutshell, we offer a safe and secure space for discussion.
So, why not give one of our specialized brokers a call at your earliest convenience?